7 Celebrities with SMP
Posted on 18th March, 2022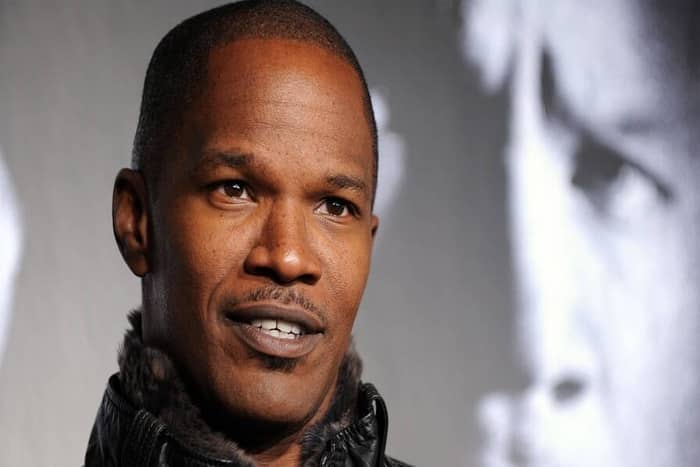 By virtue of the plethora of benefits scalp micropigmentation yields, it should come as no surprise that even celebrities choose to undergo it as a minimally invasive, effective treatment for male pattern baldness, hair thinning, or hair loss. Unlike other hair loss treatments, such as hair transplantation, scalp micropigmentation involves no incisions, no scars, and no recovery time, as it is not a surgical procedure.
Therefore, people who decide to have it can return to their normal lives as soon as they leave the salon. Furthermore, because scalp micropigmentation will give you the illusion of a freshly shaven head, most people will not even notice that you underwent the procedure. It is discreet, relatively quick, and the results last for at least 5 years. The following are seven celebrities and public figures that had or might have had scalp micropigmentation.
1. Andros Townsend (Professional Footballer)
English professional football player Andros Townsend, who is a midfielder for Everton, had scalp micropigmentation one year before he eventually decided to undergo hair transplantation in 2017, as he began struggling with increasingly worse male pattern baldness. Even though his hairline had changed for several years before that, now it grows hair as usual, which is because of the hair transplant surgery.
From his photos, it is clearly noticeable that he has a visible scar in a straight line at the back of his scalp, the mark of a follicular unit transplantation surgery, which is a type of hair transplant. Andros Townsend would have needed 1,600 to 2,000 hair grafts in the temple area and the top of his head, but since his whole hairline was receding, he probably had up to 3,000 grafts to achieve natural hair coverage.
"Although I had come to terms with having a bald head, I did feel less of a person with it, like I was not on the same level playing field as everyone else. When I found out about scalp micropigmentation, a specially created tattoo for use on the scalp, I knew that it had the potential to put me back in the field," says Andros Townsend.
2. Jamie Foxx (Award-Winning Actor)
American actor, singer, presenter, comedian, and producer Jamie Foxx, who is the recipient of a BAFTA Award, Golden Globe, and Academy Award, has also got scalp micropigmentation. Because his hairline began receding in 2013, Jamie Foxx was fed up with the tabloid photos that were not complimenting his hair - or lack thereof - and thereby decided to take his hair appearance up a notch with this very amazing procedure.
However, Jamie Foxx has apparently undergone a hair transplant subsequently, as his tattooed scar on the back of his scalp is a hallmark of this invasive procedure. While the actor has never admitted to having got any of these two hair improvements, it is obvious from analyzing photos of him that he did. Jamie Foxx's tribal tattoo on the back of his head appeared in 2007, and he claims it was nothing more than a 40th birthday present to himself.
3. Fabrice Le Physique (Personal Trainer)
As one of the most influential personal trainers in the world, Fabrice Le Physique has been training people for over 12 years, having helped over 3,000 clients, including actors, CEOs, business people, top athletes, models, and top movie executives. The high-profile personal trainer underwent scalp micropigmentation a few years ago and was stoked with the realistic, amazing results.
He even posted his experience with scalp micropigmentation on YouTube, but the video is not available anymore. Therefore, Fabrice Le Physique really had the procedure done, as opposed to false rumors circulating about it. His hairline began receding slowly but surely, so the personal trainer decided to undergo scalp micropigmentation, and the results, as you can see from his most recent photos, and truly incredible.
4. Daniel Johnson (Celebrity Hairstylist)
Being the hairstylist to the England football team, Daniel Johnson has never looked back since having scalp micropigmentation. He is one of the famous public figures about whom we know with certainty that he underwent the procedure, as there is a YouTube video of him going to have it at a salon in Birmingham, England. According to him, he had three sessions, each lasting 2 hours, and it was "the best thing that's ever happened to him, no pain, no after-effects." He also said that "it's changed everything" for him.
Daniel Johnson said that he first noticed he was starting to lose hair from the corners of his head when he was only 15-16. The hairstylist also confesses that he was quite insecure about it, as he would comb his hair differently to conceal the hair loss. Nevertheless, he was experiencing more and more severe hair loss, and at 18, nearly his entire hair fell off. This prompted Daniel Johnson to undergo scalp micropigmentation and not a hair transplant, as he researched the procedure and read that there is a risk that only a small percentage of the implanted hair will stay in.
5. Benedict Garrett (Dreamboys)
Benedict Garrett reached celebrity status as a dancer with the Dreamboys, who have been entertaining millions of people for over 30 years with their complex choreography, charming personalities, and a healthy dose of cheekiness. He is a widely known model, entertainer, activist, campaigner, and actor. Benedict Garrett first noticed his hair was starting to thin and fall off in 2006 and after receiving some comments about his receding hairline, he began trying to hide it as best as he could.
Once again, we know for sure that this celebrity underwent scalp micropigmentaiton, as there are videos on YouTube of him talking about it and even showing how the procedure went. About his hair loss, he says, "it wasn't a complete hair loss, it was just beginning to thin in certain areas, the hairline was receding, my crown was beginning to bald." The celebrity also said that his hair loss was not actually something he noticed a lot, but other people would point it out often. Before undergoing scalp micropigmentation, he would use hair thickening sprays to cover up the bald areas.
Furthermore, Benedict Garrett said about his scalp micropigmentation experience, "I did take a few painkillers before, but I didn't have any kind of cream on my head that was going to numb my head during the first session." He added that scalp micropigmentation for his was a little painful, but the pain was bearable, and the redness and swelling of his scalp decreased rapidly. Lastly, he says, "I also think it's a quite economical solution as well," and that he considered having a hair transplant, but that was much more expensive, and he was happy with shaving his head, which is why he ultimately opted for scalp micropigmentation.
6. Ben Toft (Professional Rugby Player)
Former professional rugby union player with Leicester Tigers, Coventry, Doncaster Knights, Oyonnax, and Farul Constanta also underwent scalp micropigmentation. Ben Toft first started to notice he was beginning to lose hair around the age of 19, and as a temporary solution, he grew his hair longer, attempting to hide the bald spots. Because his hair loss was progressing, at 22-23, it was visible that his hair was very thin, so he cut it a bit shorter, and he "got away with it for a few years." When his hair loss problem became very serious, Ben Toft shaved off all his hair and began considering getting a hair transplant, but he was afraid of the risks and of the potentially disappointing results.
"From the first day of treatment, everything was absolutely fantastic. We sat down, discussed the hairline, which was my biggest concern about the whole process - I didn't want to have a hairline that was too low," said Ben Toft before getting scalp micropigmentation. Moreover, he adds that "from start to finish, the process has been absolutely 100% professional." He had to undergo four sessions of scalp micropigmentation, as his hair loss situation was quite severe. After his first session, Ben Toft said that he could finally see his hairline after 10 years. Each of his sessions lasted 4 hours, and he claims he felt little to no pain.
7. Ricky Bell (Singer and Performer)
Interestingly, Ricky Bell, the singer and songwriter with Bel Biv DeVoe, discovered scalp micropigmentation by virtue of his good friend Jamie Foxx. He and his other peers who were losing hair would initially use hair thickening spray, too, as a way to conceal the bald or thinning spots on their scalps, which Ricky Bell says "it was messy and would get all over the pillow." Scalp micropigmentation helped the celebrity restore his confidence to a great extent, as he states, and now he does not have to wear a hat all the time.
"I feel cool in the summertime when I don't have to wear that baseball cap, and I can just take a shower and let the water run over my head, and it feels good. I don't have to worry about putting grease in it or putting any kind of products in it," says Ricky Bell about the benefits of scalp micropigmentation. He also said that the procedure has done wonders for him personally and professionally, as he has to perform on a stage very often and is thereby in the public eye constantly.
Coast SMP Will Offer You the Most Effective Hair Loss Solution
As you have seen, scalp micropigmentation has been a quite popular hair loss solution among celebrities over the last 10 years, so why not have it yourself if you struggle with this issue? Our professional, licensed artists, Macy and Rob, will carefully assess your hair loss situation and subsequently tell you the number of sessions you will need and the cost of the entire procedure. We pride ourselves in being 100% transparent with our clients, as we are aware that scalp micropigmentation is on the more expensive side.
Nonetheless, deciding to undergo scalp micropigmentation is something you will never regret - on the contrary, it will restore your confidence and change the way you see yourself, as hair is something people usually notice first on a person. Our salon is hygienic and adheres to all the safety norms, so there will be no cause for concern with regard to insalubrity. If you would like for our practitioners to estimate the cost of your scalp micropigmentation, do not hesitate to contact us and send us a few photos of your head.