SMP - Density Solution for Women
Posted on 2nd February, 2022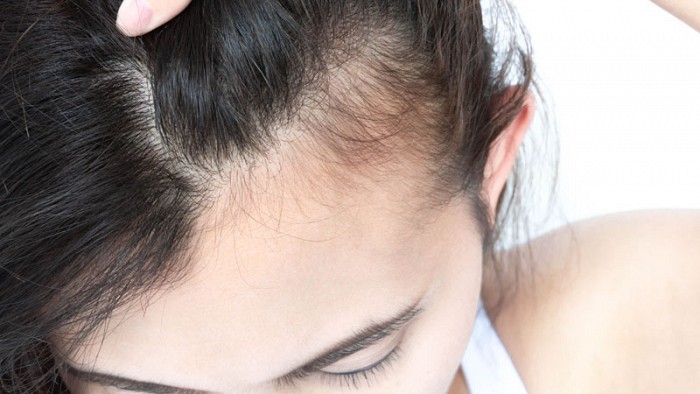 While most people think of scalp micropigmentation as being requested by men with male pattern baldness, this procedure is actually for anyone who struggles with lack of hair, including women with thin hair that exposes their scalp.
By virtue of scalp micropigmentaiton, the artist who performs the procedure will add thousands and thousands of pigmented, simulated, false hair follicles underneath the skin on your head.
Eventually, they will fill in the exposed space on the scalp, offering the appearance of thicker, fuller, denser hair with more volume.
Understandably, many women find thin hair with exposed patches of scalp unaesthetic and truly difficult to deal with, as they have to wisely choose their hairstyle so that their hair will not look so thin. However, they no longer have to worry about their hair, and they can gain a lot of self-confidence if they opt for scalp micropigmentation. The innovative technology we use allows our artists to add as much density to the scalp as possible, to darken the scalp, and to ultimately prevent seeing any scalp or thinning. We can add between 500 and 1000 microdots per square inch, which is bound to increase the amount of hair density on the scalp, depending on the needs of each client.
You Will Not Have to Prepare Your Scalp in Any Complex Way Before Micropigmentation
If you are worried about having to shave your head to have scalp micropigmentation, we are happy to inform you that this has never been a requirement, as our artists will be able to work around and between the existing hair on your head. Actually, you will only have to avoid a series of things before scalp micropigmentation, which will not prevent you from going on as usual with your life. For instance, you will have to avoid working out and sweating excessively one week before the treatment and avoid caffeine and alcohol one day before scalp micropigmentation. There are more restrictions, but they are equally small, and you will be given a complete list by your practitioner.
Undergoing scalp micropigmentaiton to add density to your hair as a woman has numerous benefits, including:
the procedure is a non-invasive treatment, requiring you to take special care of your scalp only within the first several weeks after the procedure
scalp micropigmentation will last for at least 8 years, and if the pigment begins to fade, you will only need minor touch-ups that will be less expensive than the initial procedure
you will be able to style your hair however you want, as your hair will always look fuller and with more volume, and you will no longer have to worry about exposed scalp
your self-confidence will increase, the way you see yourself will also change for the better, and the way others perceive you will change as well
you will not have to undergo a procedure that is invasive, such as a hair transplant, that can also leave you with a visible scar on your head
Therefore, choosing scalp micropigmentation to achieve denser hair is a very good idea if you feel insecure about how your hair and scalp currently look and if you feel like your hairstyling choices are restricted because of this. We will make your dream of having fuller hair come true in 2 to 4 sessions to make sure we accomplish the best results possible and that you leave our salon completely satisfied with your new look. People will certainly notice a change in your new appearance, but most of the time, they will not be able to pinpoint it.
Our Artists Will Help You Achieve the Hair Look You Have Always Wanted
With years of experience, Macy and Rob Graham are trained and certified by Scalp Micro USA, which means they have the necessary experience and knowledge to perform scalp micropigmentation if you aim for more hair density. They will carefully assess your hair to determine which technique and pigment are the most suitable for you, and they will help you choose the level of hair density you wish to achieve.
Although scalp micropigmentation can be quite costly, we guarantee that it will be one of the greatest investments you will make, as it is a long-term solution to your hair problem. When the procedure is carried out professionally and correctly, you will need touch-ups only after several years following your last session. Our artists are ready to offer you the hair look you have always wanted by using state-of-the-art technology.