The Art of Hair Tattoo - Who Is a Candidate?
Posted on 23rd February, 2022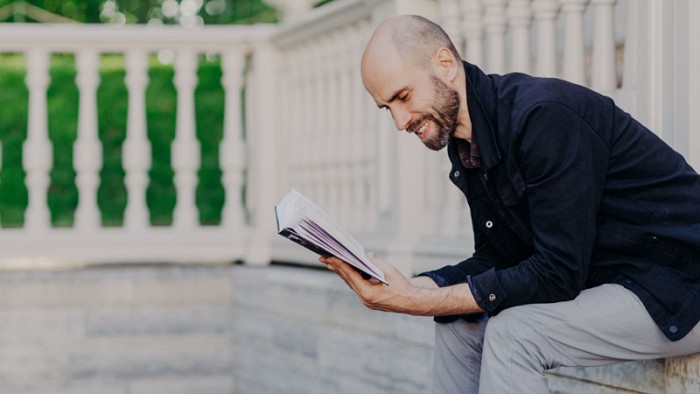 As a relatively novel and innovative technique, scalp micropigmentation uses tiny, layered dots in a color that resembles your natural hair color as much as possible to replicate the appearance of a shadow on your scalp. This style, also known as pointillism, is done to create natural-looking depth and definition.
However, you can think of scalp micropigmentation as a form of art, as not anyone can perform the procedure. It requires skill, precision, special knowledge to know where to place the dots to obtain a natural look, which is why people who wish to become practitioners have to undergo rigorous training. After all, they are working on the skin of people's heads, which, if the person is permanently bald, will always be showing. If the practitioner is highly trained and skilled, they will work to ensure the dots resemble a natural hair follicle and blend in seamlessly with your complexion. Scalp micropigmentation is the only 100% effective solution for hair loss, including thinning hair, pattern baldness, hairline recession, alopecia, and hair transplant scarring.
When performed by a licensed specialist, scalp micropigmentation can restore receded hairlines, camouflage transplant scarring, thicken remaining hair, and create the appearance of close-cropped hair. By precisely replicating your own natural hair follicles and hair color, it can help strengthen and add density to thinning areas, creating the illusion of thicker, stronger hair.
Who Is a Good Candidate for Scalp Micropigmentation?
More than 50 million men in the U.S. struggle with hair loss. Actually, 2 out of 3 men begin losing their hair by 35. With the existing hair loss products being outdated and ineffective, it should come as no surprise that men are seeking alternative solutions. Fortunately, scalp micropigmentation is the best solution to this frustrating problem, as it is semipermanent, minimally invasive, offers long-term results, is easy to maintain, and does not cost a fortune. Nevertheless, women can be great candidates for scalp micropigmentation as well, as many suffer from hair loss too or wish they had thicker, denser hair. Once again, scalp micropigmentation can help achieve this look, the look of hair with more volume that you can style however you want without a single worry.
The following are people who usually request scalp micropigmentation, which we gladly offer at our salon in Oceanside, California:
men with male pattern baldness: developing slowly, male pattern baldness will eventually leave you with no hair in most cases, and you might understandably want to create the appearance of hair, especially if you believe you are too young to be bald
women with female pattern baldness: as the most common hair loss type affecting women, female pattern baldness is the consequence of hormones, aging, and genetics but can easily be treated by undergoing scalp micropigmentation, even if you have gone gray
people with alopecia: this is a disease that develops when the body attacks its own hair follicles, resulting in hair loss anywhere on the body, including the head, which can also be corrected by having scalp micropigmentation
individuals with thin hair: people who would like to have more hair density are also great candidates for scalp micropigmentation, as our practitioners will deposit ink in the exposed areas of the scalp to create the illusion of thicker, fuller hair
people with hair transplant scars or any other type of head scars: because there are not any hair follicles in a scar, hair will obviously not grow on one, which can be bothersome if you have a big scar in a visible spot on your head, but scalp micropigmentation can come to your help as well, covering it with tiny dots that mimic hair follicles
cancer survivors: following chemotherapy, it could take months for your hair to grow back, and when it grows back, it might be significantly thinner than it used to be, which is why you might want to consider scalp micropigmentation if this is making you self-conscious
If you are considering scalp micropigmentation, it is paramount that you do your research and find one of the best salons that perform this procedure and request to view their portfolio, as not every practitioner will be as good at performing it. You have to make sure you choose the right place, as undergoing scalp micropigmentation that is carried out by inexperienced artists is bound to look odd and fail to compliment your appearance. Keep in mind that your face and hair are the features people notice about you upon first seeing you, so we cannot stress enough how important it is for you to take your time and find a good place for scalp micropigmentation. If you find offers that are too good to be true, they probably are, so we suggest you stay away from these salons and invest in scalp micropigmentation done by professionals with years of experience.
We Have Been Offering Scalp Micropigmentation for Years
For the past years, our practitioners, Macy and Rob, have been performing scalp micropigmentation for a wide range of clients, from men with male pattern baldness to cancer survivors. We take our job very seriously and are both certified by Scalp Micro USA, which means that we have what is necessary to carry out the procedure safely and in a hygienic environment. Upon your first appointment, we will carefully evaluate your hair loss situation and inform you about the number of sessions you will have to undergo and the cost of the treatment.
To make sure you achieve the look you have been dreaming of, we will offer you tips on how to protect your scalp in between sessions, as well as how to prepare for your first session and what to avoid after your last session. With patience, skill, and precision, we will transform your hairless scalp to make you look younger and more confident. Do not shy away from explaining to us exactly what you want from your new appearance, as we might be able to make it work for you. If we find the look you chose unsuitable for your complexion, we will offer you advice, but it is ultimately your decision what your new 'hair' will look like.